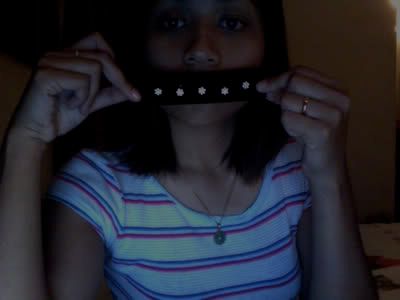 Today I am driving to KL...traffic was good. I thought it was like everyday every moment in a single minutes there are traffic jam.
Ohooo please I REALLY CAN HAVE an 'art-attack' !!! what I mean is I will dreaming thinking what will i do..what will happen, what blablabla...coz it's traffic jam!!!
hehehe but today was fun...i'm taking my mama&papa n my mummy(cicik)+ayah shopping...actually today I should called it woman's day out. .Yeah...pity to papa+ayah..hahaah they have to wait for us about 4 hours..
Anyway, I got a special treat from cicik, She bought me a set of 'BUTANG BAJU MELAYU'. I've been eyeing for that thing quite sometimes. I don't know why I never bought it until today…it's not expensive actually.(coz i think i can afford it myself)...
A very classic design and I think it so cute… It's look like a diamond earrings like our grandma use to wear. I don't care. I really love the design…do I really classic?
Wish I can use it for my 'BAJU KURUNG CEKAK MUSANG' YAY!!!!!
But..when???huhuhu