It takes sometimes to reveal every things...ohooo ooo
SO THIS IS MY BAG...MY SUPERBAG!
Dalam SUPERBAG,ada beg kecik comel ini...
dan ada bermacam-macam benda dalam beg kecik comel ini...seperti...
wallet,thmbdrive,calculator,my cellphone earphone,faber-castell permanent ink pen,few callcard,dan RM2
and MY SUPER BAG...HERE WE GO!!!
POCKET 1
and the things....
-MY HOUSE KEY
-CIK KIAH''S HOUSE KEY
-FLIGHT TICKET...EHHE
-RECEIPT...
POCKET 2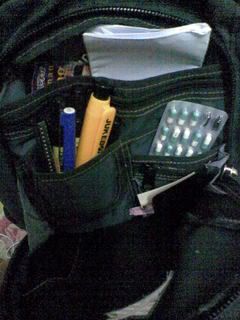 -FLIGHT TICKETS
-PENS
-MARKER
-CUTTER
-CUTTER BLADES WIH SIZES
-THUMB DRIVE
-RECEIPT
-PANADOL
-MUKOFLUX
-CALL CARDS
-TAG SAMPLE
-MOVIE TICKETS
POCKET 3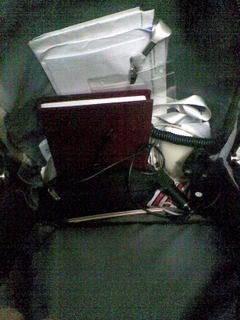 -SUN GLASS
-HARD ROCK CAFE BALI NOTEBOOK
-MOUSE
-CHARGER FOR MY CELLPHONE
-CAR CHARGER FOR MY CELLPHONE
-STRIPPY PANTIES(IN CASE OF EMERGENCY)
-LATTERS
-TIFFANI CATALOUGE
-PLASTIC COVER FOR TAG
POCKET 4
-MY PASPORT
POCKET 5
WHEEEEEEEEE.....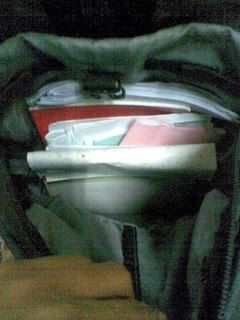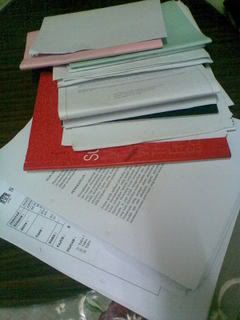 SEGALANYA TENTANG KERTAS....
-NOTES...
-NOTE BOOK
-LATTERS
AND THE FINAL...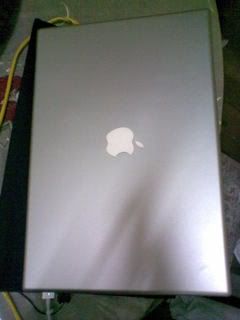 LAPPY....
huhuhu ha hamik!!
banyak bukan...
skang saya nak tagged sapa ek...ok it's getting late...later i will tagged somebody...hehehhe
gudnite...