Pages
Ini saya...
love art and design.fun and creative.full of ideas and always bloated!ehhehehe Designer.photographer.teacher... Art teacher :P
View my complete profile

hello friends!

Thursday, August 16, 2007
saya rindu ini!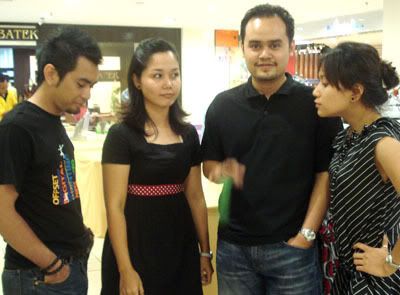 mi you also there...me..zep n bam..
mizan...caen..me..n bam
heheh this cool!alia gerek garik mauhahah
caen n me..hahahhahahaha
bam mi zep n me..black!
Pani...caen..n me...
Posted by

GEREK ITU ALIA...
at 4:48 AM